I will not relent. I will not fail. I will not stop until justice is done. I am Troy Davis. I am Trayvon Martin. I am Reika Boyd. I am Kendric McDade.
The Trayvon Martin murder is not the only case where police operatives, wanna be police operatives, and municipal governments had exercised hatred, incompetence, psychopathy, racism violence, criminality and injustice in killing Black people with depraved indifference.
Depraved indifference to the lives of Black Americans is being manifested across the nation on a daily basis now. No one needs to waste their time with whining about "fearing blacks" or "finding the truth" any more.
We know what it is: race hate and race opportunism.
Here it is: Black people have been murdered, innocents are dead, police operatives lie and commit crimes to cover their misdeeds, and municipal governments resort to corrupted subjective processes that have no basis in the law.
The oldest victim was a 96 year old woman named Kathryn Johnston. She was murdered in 2006. The youngest is 17 year old Trayvon Martin. The latest shooting occurred on April 1 in Baltimore, MD.
The thread that runs throughout all of the murders is that police lie. The "logic" that replaces real evidence allows cops to convict and kill random Black people, even when witnesses do not support their claims.
Not only is there a callous disregard for the victims, the eyewitnesses are not regarded as human beings or enfranchised citizens, either.
The smirking and all knowing racists mutter "Yeah, they would say that!"
Another thread that runs through all of the murders involves plots by municipal governments to track down and arrest random young Black males on faked up marijuana charges, while Whites go free.
The marijuana pogroms entitle operatives to use deadly force, to treat a benign intoxicant with the violence and paranoia of hard core "narcotics" investigations.
Calling marijuana "narcotics" entitles screwed up and never ending line of pink cops to intrude into black communities and engage in any behavior that they choose to.
In New York, police operatives have ignored orders to cut back on the marijuana arrests. According to the UK Guardian, nearly half of the people did not even have any marijuana in their possession when they are arrested!
That did not stop the first, horrific case from happening. It was all about rogue cops, a black kid and "drugs".
2 February 2012, Ramarley Graham
Bronx, NY
Operative Richard Haste shot and killed Ramarley Graham in his bathroom after chasing him into his home. Haste and his supervisor then lied and claimed that Ramarley had fled and was armed.
When he bashed into the apartment, Haste yelled "gun" and shot the teenager in the chest, killing him in the presence of his 6 year old brother and grandmother.
The operatives did not back down on their claims until survelliance video found them to be lying.
It gets worse. Haste was not qualified to be working in the unit that he was operating from. According the the Guardian,
"Haste didn't have the training required to work in the unit to which he was assigned. He and his supervisor, Sergeant Scott Morris, have been stripped of their guns and badges. The Bronx district attorney has convened a grand jury to determine whether officers should face criminal charges."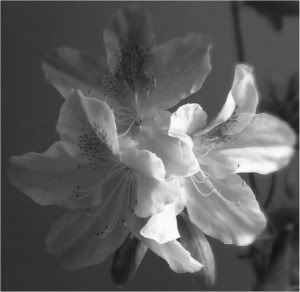 2006, Kathryn Johnston, 96 years old.
Atlanta, GA
Two months after nearly killing another elderly woman in the same neighborhood, Atlanta police operatives managed to kill someone.
They executed a no knock warrant on Mrs Kathryn Johnston's home. The 96 year ols woman was falsely acused of being armed and threatening the operatives, but was shot and killed without any evidence to support the operative's claims.
The operatives had hit the wrong home, so they planted drugs to cover up for their crime. Three of them, all white males, were caught, and have been sentenced to short jail terms for their crimes.
Their names are Jason Smith, who was sentenced to 10 years. Greg Junnier and Arthur Tesler were sentenced to 5 to 6 years.
Source: CNN Justice
2011, Kenneth Chamberlain, Sr., 68-year-old Marine veteran and retired corrections officer.
White Plains, NY
Kenneth Chamberlain had accidentally set off his life alert system. His children confirmed that the life assistance company had cancelled the alert.
But White Plains operatives stormed his house, broke down his door, shot him with tasers, shot him with bean bags, and eventually killed him with a handgun.
The operatives even mocked Mr Chamberlain's Marine Corps experience and called him a nigger. His life alert system recorded the entire event on audio.
Four months later, the operatives are still being "investigated" The incredibly slow moving mayor finally offered condolences to the Chamberlain family. A lawyer for the family made the following statement,
"The Chamberlain family is troubled by the fact that there has been four months of silence from the Mayor's office, but accepts the statement of condolences."
Source: Lohud.com
March 22, 2012, Rekia Boyd, 22 years old
Chicago, IL
About 60 to 70 people were at Douglas Park when an off duty operative approached in his car and barked out orders for the people to be quiet.
A young man approached, talking on a cell phone. The operative shot him through the hand and shot Rekia Boyd, an innocent bystander, in the head.
Ms Boyd died the following day. No guns were found among the entire group of 60 to 70 people or anywhere at the scene
The only gun was the one used by the operative to shoot one person and kill another.
The young man was arrested on misdemeanor charges of "aggravated assault". This also need to be investigated since the shooter is the only one claiming that the young man approached brandishing a weapon.
This case is too new for the truth to be dragged out of it.
Sources: Clutch
28 March 2012, Seron Jackson 21 year old mentally disabled man
Baltimore, MD
Seron Jackson was shot based on operative claims that first referred to "a knife" and later claimed "a knife-like" object. Seron Jackson had called the police himself in the middle of a dispute with his mother. Another 911 caller referred to him as "crazy".
The mother told Seron to open the door for the operatives. He was shot several times in the torso. His mother stated repeatedly that Seron was unarmed.
Sources:
30 March, 2012, Kendrec McDade, 19 years old.
Pasadena, CA
Police shot and killed an unarmed teenager after another man, Oscar Carrillo, made a false 911 call. Carrillo lied and said that his laptop was stolen at gunpoint.
Kendrec was a student at Citrus College and was simply walking along when operatives responded to the fake 911 call. Police searched the area for two armed men and came upon Kendrec McDade and another suspect.
McDade was shot and killed on sight. The killer claims that Carrillo is at fault for identifying people as robbers with guns.
McDade was unarmed and had no stolen items in his possession.
Carrillo is being blamed for the operative's decision to shoot without thinking, and has been arrested under suspicion of involuntary manslaughter.
He lied and embellished throughout his call, later saying that he thought the lies would get the police to respond faster.
The operatives were suspended, and it will take more time to find out why Kendrec was shot and killed on sight without any effort on the part of the killer to determine whether Carrillo's claims were true.
Source: EUR ThisN That
Today, Unknown person, 21 years old
Baltimore, MD
Operatives shot a 21 year old man several times.
Source: WBAL Radio