I must introduce you all to the new love of my life, Viggo Manfred IV. Viggo for short.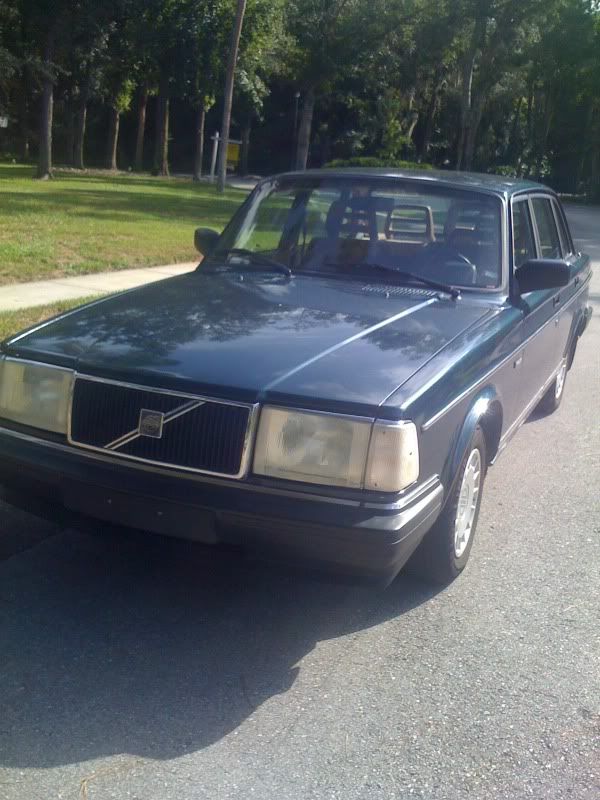 All summer I've been bugging my dad about getting me a car. And how it would be so much easier if I just had a car.
And this past week, I've given up completely on it. I accepted that "I'm not getting a car".
So BEFORE my party had officially started, a lot of people showed up. It was *great* since I wasn't ready at all!
6 people showed up at the same time while in sweats and no bra. Yay. :/
But I escaped to the shower for a good 45 minutes.
But I came back out, and it was only about 7:20 maybe. And basically the party was started. Wether I wanted it to be or not.
At one point my dad said, "Open this present before your mom has to leave." I walked over, "So we've decided that you're probably old enough not to loose this."
First two thoughts in my head: #1- CARCARCARCARCAR and #2- Really nice jewlery that is probably going to make me cry.
As I was opening the very small box, the tears started coming up. Because I knew that this was my big present.
I pulled out a little key with a long black ribbon tied to the key ring.
My face for what seemed like FOREVER: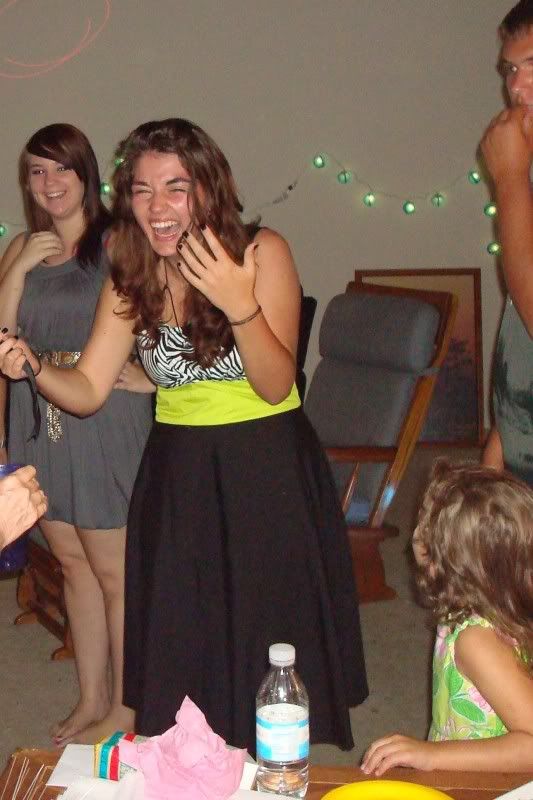 Not speaking a word at all. Hyperventalating. Not knowing anything that was going on except: key in my hand and my aunt making fun of my lack of speach with, "What did Molly get?!?"
Finally my mom says, "Tyler knows where the car is. Tyler, go show Molly the car!"
So I followed Tyler outside. Who pointed down the street to a car outside my neighbor's house. "That's it??" I asked. I didn't want to break my brand new key in another car's lock...
Ran. Jumped in. Tyler jumped in too. Buckeled her in. Put the car in gear. Drove it so it was in front of my house.
Too excited to even spew happy tears haha.
After the hype kind of calmed down I said, "Ok. Screw the party. I'm set for today."
But the rest of the party was fantastic :)
I had a GREAT Sweet 16.
And no one knew what to get me, so everyone gave me money.... enough for a full tank of gas! haha. WOO!