Boy, there is a lot of catching up to do. First off, I have to post my Halloween costume DIY because it is already November. Lookie here:
.
Target outfit, with modified midriff so as to be comfortable at work. (Courtesy HBO)
For those of you who haven't seen the show/read the books yet, this character here is badass. SPOILERS: She starts out as ingenue princess bait that her brother uses to gain an army of wild horse-riding barbarians by giving her away as bride to large, ferocious, and super hot leader of horse-riding barbarians. Then slowly she gains his trust and love via good sex and guts. And then she's tried by tragic loss of fierce, hot husband and unborn baby due to backstabbing witch. Only to rise from glory from her husband's funeral pyre, which she had walked into, as supernaturally fire-proof queen surrounded by recently unfossilized dragons, commanding remaining horse people on her own. No, I've only been to Comicon once.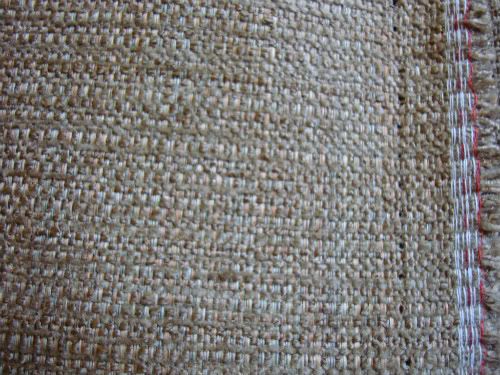 Detail of upholstery fabric bought at Michael Levine.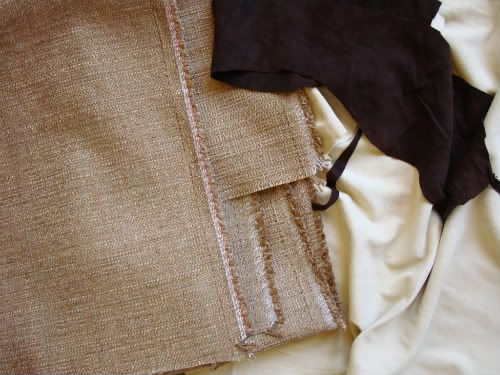 Suede also.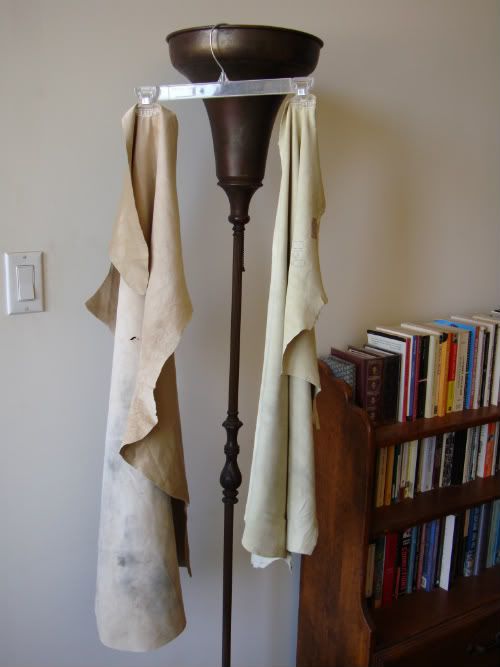 Aging of suede with coffee, tea, ashes. Did not follow all aging instructions from Lord of the Rings forum.
Hand sewing going on.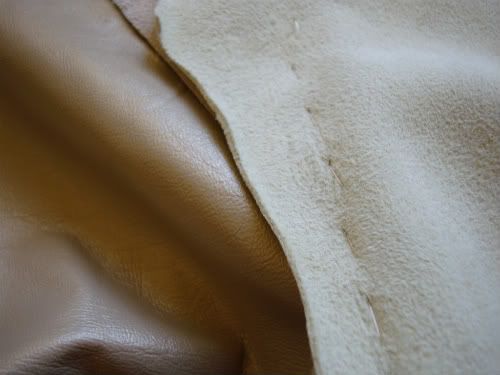 Really crappy hand sewing.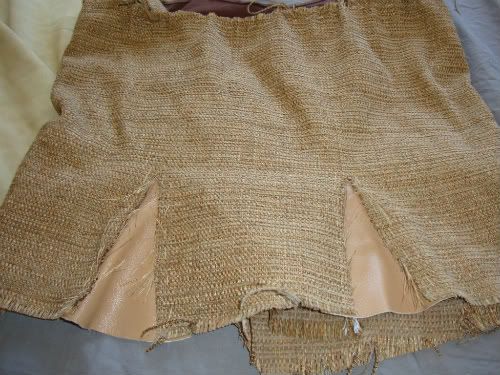 Although I was proud to have figured out how to alleviate bunching at the back of my top by cutting slits and adding triangular leather to the bottom.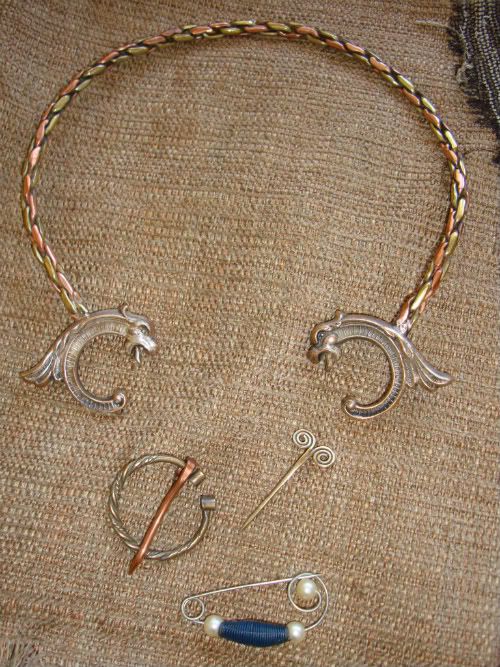 Pieces of hardware from ebay and etsy, replica Viking cloak pins and Celtic torq made by enterprising Hungarian or Australian.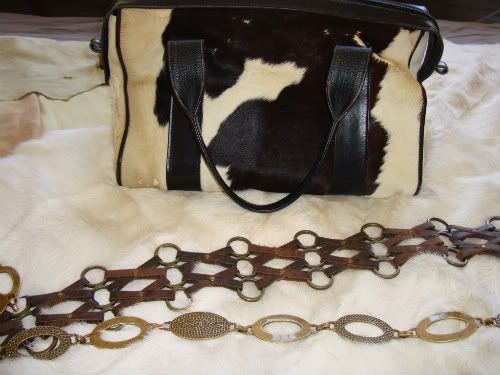 Vintage purse reminiscent of Khaleesi's husband's horse pants.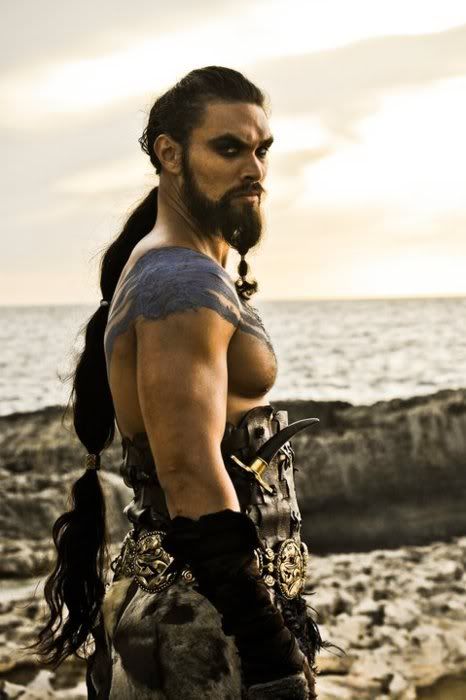 Husband Khal Drogo. (Courtesy HBO probably too)
Voila. Violet contacts not visible. Wig braiding more difficult than imagined.
Khaleesi eating lunch at her desk. The white stole is made from one piece of fur called Mongolian. Mongolian what, they couldn't tell me.
98% of party attendees were not aware of who this character was. But maybe in a couple years, you will be able to buy the stripper version!